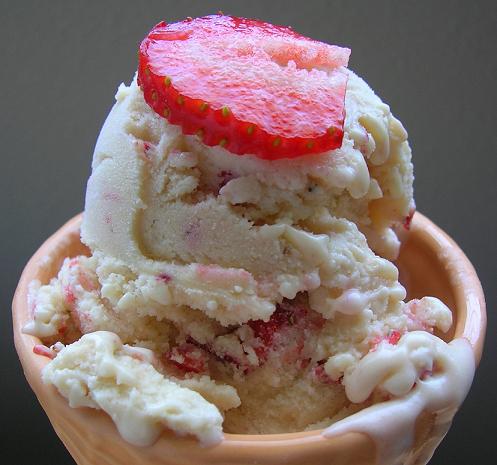 Spring has sprung. That has become more than apparent to me as I drag the dog out for a jaunt. I would love to say walk, however my dog does not walk. She gets all excited when you say the word walk. Her  little tail gets going so fast you swear that at any moment it will detach itself and take flight. The problem comes when she gets the leash on, goes outside, and then realizes that walk means she has to move herself. She will walk only as far as she wants. When she is done walking, she simply sits down. Unfortunately she seems to do this in the middle of our walk, and I alas, am stuck carrying her back the rest of the way.
Anyway, out on our jaunt, the flowers are in full bloom, happily spreading their pedals to greet the sun as it shines down upon them. Oh the pretty flowers. The pretty flowers that bring the bees. The evil, evil bees. Oh sure bees pollinate and make the world go round(blah, blah, blah), but bees are evil. They like to fly close enough to scare me but then not do anything but cause a small panic attack(I'm allergic…so I am anti getting stung). Then they fly back to their other bee friends and make fun of me. I'm quite sure my picture is up at the hive saying "go mess with this woman, win a free cruise." It's just so like bees to do that.
Bastards.
They think it is funny to see a girl carrying a dog that refused to walk, running as fast as she can on a bad ankle, because she is afraid they will sting.
Again, bastards.
So what does one do? I get even. I make something with honey, and hope it was stolen honey from their hive.
Bastards.
It's warm enough around here to break out the ice cream machine. I don't really have to break it out, since I do actually use it year round, though more predominately during the Spring and Summer months(obviously). I have commented on our current abundance of luscious strawberries, well they are still around, so I had to use them. Strawberry ice cream growing up was the pink junk that came with the vanilla and chocolate in Neopolitan  ice cream. As you can imagine I was quite surprised the first time I ate homemade strawberry ice cream…..world's apart. There was no Nestle quick fake strawberry flavor. There were actual strawberries in it. And well, it tasted good. Imagine that.
I came across a recipe for Strawberry Mascarpone Ice Cream. Are you kidding me…strawberries and Mascarpone cheese…I'm there. And with the addition of honey, I get back at the bees!!!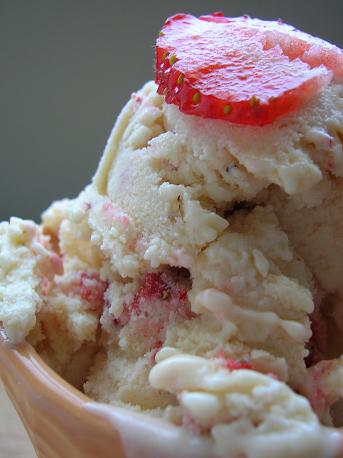 Strawberry Mascarpone Ice Cream
3 cups whole milk
1 cup heavy whipping cream
1 TBSP vanilla extract
1 1/4 cups sugar
6 egg yolks
5 TBSP honey
2 cups Mascarpone cheese
2 cups cleaned and hulled strawberries
¼ cup Grand Marnier
Place milk, cream and vanilla in a heavy saucepan over medium heat and bring just to a boil. Meanwhile, whisk together the eggs, sugar and 2 TBSP honey in a large bowl. Slowly whisk the hot milk mixture into the egg yolk mixture to temper it, or bring it up to the same temperature as the milk mixture. Pour the mixture back into the saucepan and again cook over medium heat, stirring constantly, until it has thickened s lightly and just barley coast the back  of a spoon, 5-7 minutes; remove the pan from the heat. Add the Mascarpone cheese and mix well. Refrigerate until it cools to at least 40F, about 2 hours.
While the ice cream base is chilling, toss the strawberries with the Grand Marnier(you may want to omit because ice cream if you don't like soft ice cream) and 3 TBSP honey;set aside.
Begin freezing the ice cream. When the ice cream is very thick, but still soft(after 20 minutes, depending on your ice cream maker) add the strawberries and liqueur. Continue freezing to a soft consistency. Transfer the ice cream to a covered container and place in the freezer until completely frozen.
Source: Adapted from Caprial's Desserts by Caprial Pence and Melissa Carey, 2001