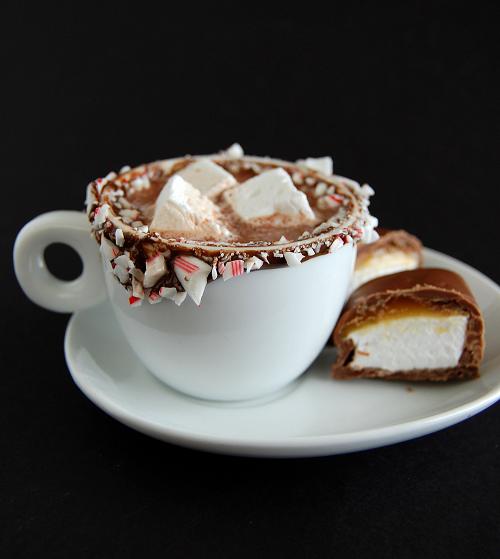 We are having to pull out the big guns this Christmas to make sure Santa stops by. See Crazy Cocker Spaniel is a little nervous this year (see picture below) as she has been on quite the Kleenex tissue shredding binge as of late. We call it making Christmas around these parts as she blankets the house with have chewed up Kleenex. I know she is just trying to be festive but it becomes a pain to clean up. So to better entice Santa to show up I had to offer up a little more than just cookies. So we are offering him hot chocolate with homemade marshmallows and some homemade Chocolate Caramel Covered Marshmallows.
When I made the hard caramels the other day I also made a small batch of soft ones. I wanted to try my hand at the Chocolate Caramel Covered Marshmallows (I got the pictures downloaded…such a smart husband I  have). A candy maker I am not. If I was smart I would have put an indent into the marshmallows while they were setting up so that the caramel wouldn't slide off of them so much (next time). I also am a horrible chocolate dipper. But I wasn't giving them away to anyone but Santa and I made sure to leave the best looking ones for him. I am sure that Santa will appreciate the effort at least. These as you expect are good. Caramel, good. Chocolate, good. And homemade marshmallows, good. In fact, I have made many marshmallows and I have to say that this is my favorite recipe. It's easy and unlike Dorie's version, there are no egg whites involved. These ones melt about as perfect as marshmallows can melt in hot chocolate.
So everyone cross their fingers for CCS that this is enough to win over Santa, as I know her Kleenex shredding days are not over (she is doing it as I type this post!). For those who celebrate Christmas I wish you a very Merry Christmas. And for those who don't I wish you a very happy regular day of the week.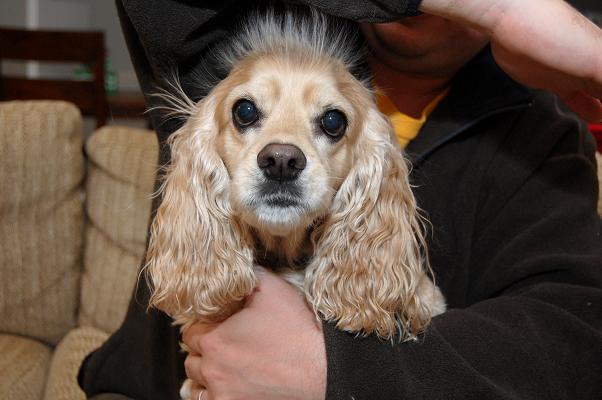 Homemade Marshmallows
3 packages unflavored gelatin
1 cup ice cold water, divided
12 ounces granulated sugar, approximately 1 ½  cups
1 cup light corn syrup
¼  tsp kosher salt
1 tsp vanilla extract
¼  cup confectioners' sugar
¼  cup cornstarch
Nonstick spray
 
Place the gelatin into the bowl of a stand mixer along with ½  cup of the water. Have the whisk attachment standing by.
In a small saucepan combine the remaining ½  cup water, granulated sugar, corn syrup and salt. Place over medium high heat, cover and allow to cook for 3 to 4 minutes. Uncover, clip a candy thermometer onto the side of the pan and continue to cook until the mixture reaches 240 degrees F, approximately 7 to 8 minutes. Once the mixture reaches this temperature, immediately remove from the heat.
Turn the mixer on low speed and, while running, slowly pour the sugar syrup down the side of the bowl into the gelatin mixture. Once you have added all of the syrup, increase the speed to high. Continue to whip until the mixture becomes very thick and is lukewarm, approximately 12 to 15 minutes. Add the vanilla during the last minute of whipping. While the mixture is whipping prepare the pan.
Combine the confectioners' sugar and cornstarch in a small bowl. Lightly spray a 13 by 9-inch metal baking pan with nonstick cooking spray. Add the sugar and cornstarch mixture and move around to completely coat the bottom and sides of the pan. Return the remaining mixture to the bowl for later use.
When ready, pour the mixture into the prepared pan, using a lightly oiled spatula for spreading evenly into the pan. Dust the top with enough of the remaining sugar and cornstarch mixture to lightly cover. Reserve the rest for later. Allow the marshmallows to sit uncovered for at least 4 hours and up to overnight.
Turn the marshmallows out onto a cutting board and cut into 1-inch squares using a pizza wheel dusted with the confectioners' sugar mixture. Once cut, lightly dust all sides of each marshmallow with the remaining mixture, using additional if necessary. Store in an airtight container for up to 3 weeks.
 
Adapted from Food Network.com (Alton Brown)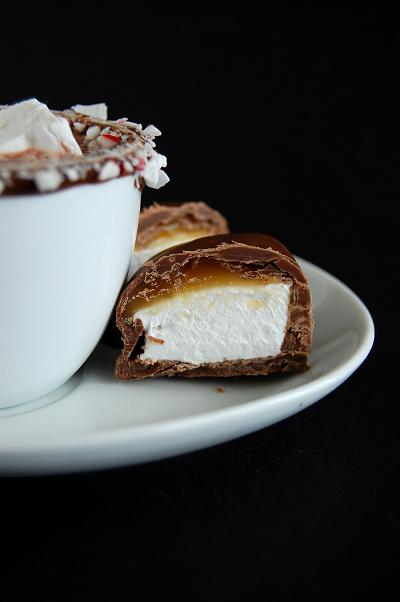 Chocolate Caramel Covered Marshmallows
Cut marshmallows to desired size and shape. Cut soft caramels (recipe here) slightly smaller than the size of the marshmallows. Place the caramel on top of the marshmallows.
Put caramel topped marshmallows in microwave for about 10 seconds. You don't want it to really melt but you want the caramel to adhere to the marshmallow.
Place in refrigerator for 5 minutes to firm back up.
While the marshmallows are in the refrigerator prepare the chocolate. I just used the recipe from the Peppermint Bark Shortbread but used milk chocolate instead of semisweet.
Dip the marshmallow into chocolate and completely coat them. Place on a wire rack (with a pan below to catch the dripping chocolate).
Place in refrigerator for about 10 minutes to firm up. Store in an airtight container.