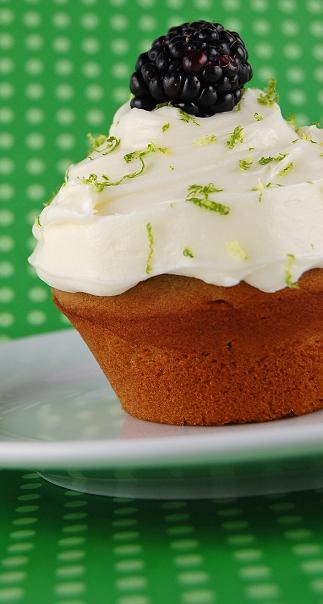 I guess I am fortunate enough that after I got married I moved to another state. Lucky in the fact that I don't really have the chance of running into my ex-boyfriends (though I did play against a guy I went on a date with right when we moved up here). What's the big deal you ask? Well, nothing is worse than having a Slurpee craving when it is 110F outside in Phoenix and running to the 7-11. Now you are just running for a Slurpee so there is no need for make up, no real need for a bra (my mother would STRONGLY disagree with this statement), hair in a ponytail (and possibly a hat), and you are a sweaty mess because Phoenix is crappy hot. And though it may be hot, you do not look hot. And that of course is when you run into your ex-boyfriend, who is usually standing there with his new gorgeous girlfriend.
So I may have been able to get around looking bad for ex's but I do a spectacular job of looking like crap for the neighbors, on a consistent basis I might add. We will take the other day for example. I was off to have lunch with some girlfriends and was dressed up rather cute (well, cute for me). Was there a neighbor in sight? No, clearly not. I even kind of lingered outside a bit just in case someone were to come out. No such luck. Upon returning from lunching I also lingered, but again, nothing.
I took a look around the house and decided it could use some cleaning. So up I went to change into my cleaning outfit. My cleaning outfit (if I am doing toilets and showers…which I was) consists of ratty green sweatpants that is pilling up and the threads are hanging barely hanging on. There is a bleach stain on the crotch (don't ask because even I don't know). My recycle t-shirt which looks like I recovered it from the paper shredder. And of course my nicely done hair gets thrown up into a ponytail and I usually have on a bandanna. And to make things even sexier (it's really hard to fight of my husband sometimes
) is the fact that I have so many allergies I wear a surgical mask (doctors orders) while I clean.
I am cleaning away and the dog starts to do the potty dance. So out we go. Our dog hates going to the bathroom on the grass and tries to go on the patio so you have to go out there with her to make sure she doesn't try and be sneaky (stand on grass but still pee on patio). Our house stands on taller ground than the most of our neighbors. So they can see you. I forget this sometimes. I walk out with the dog. And there is our neighborhood. All of them. I must have missed the memo about the gathering
. I quickly ditched the mask but the rest of the ensemble was stellar all the same. I got to talking to my one neighbors and without thinking walked out the back gate to talk to her. She couldn't help but stare at my bleach stain. I mean, I would stare if someone was wearing what I was. The good news is that I did not flash them at least (that is a story for another time).
It was pretty much how my week had been going. Along with my lose of motivation, it appears that I have also lost my luck. I'm bound and determined to find it. But since the week was less than adequate I needed some sugar to make it better. I had a lot of leftover blackberries so I decided to use them in a cupcake batter. Since I love blackberries and lime together I decided that the frosting should be key lime and cream cheese. Mmmm. These are awesome until  you bite into them. Because when purple food bakes up, it pretty much turns gray. And well, gray food is that appealing. So eat these with your eyes closed and you will be loving it.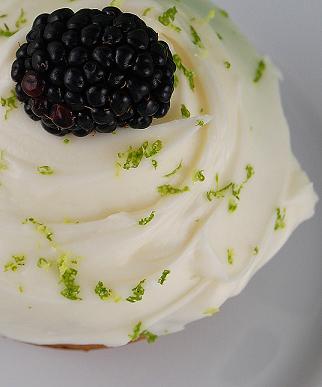 Blackberry Cupcakes with Key Lime Cream Cheese Frosting
Blcakberry Cupcakes
1 ½ cups all-purpose flour
1 cup cake flour (you can use all-purpose if you need)
2/3 cup blackberry puree (with the seeds removed)
1 TBSP. baking powder
1 tsp  salt
½  cup unsalted butter, at room temperature
¼ cup vegetable oil
1 ½ cups granulated sugar
1 tsp vanilla extract
1 cup whole milk
5 egg whites
Sift together flours, baking powder and salt in a medium bowl; set aside.
In a mixing bowl (if using a stand mixer use the paddle attachment), cream butter and sugar until light and fluffy, about 3 minutes.
Add vanilla extract and blackberry puree. Beat until incorporated.
In a liquid measuring cup, combing vegetable oil and milk.
Add flour mixture and milk/oil mixture alternatively to the mixing bowl. Beating on low speed after each addition.
Pour mixture into a large bowl. Scrape down to make sure you get all of the batter.
Clean out bowl and switch to whisk attachment.
Beat egg whites until stiff peaks form.
Fold 1/3 of the egg whites into the batter, to "lighten" the batter. Gently fold in the remaining egg whites.
Grease and lightly flour muffin pans. Fill each cup half full.
Bake at 375 degrees for 18 to 20 minutes or until done.
Cool on a wire rack.
Frost with Key Lime Cream Cheese Frosting.
Key Lime Cream Cheese Frosting
8 ounces cream cheese, at room temperature
3 TBSP unsalted butter, at room temperature
1/3 cup key lime juice
1 tsp vanilla extract
2-4 cups powdered sugar (depending on the consistency you are going for)
Beat together the cream cheese and butter, about 2 minutes. Add key lime juice and vanilla while mixer is on low until fully incorporated.
Add powdered sugar 1 cup at a time until you reach desired consistency.