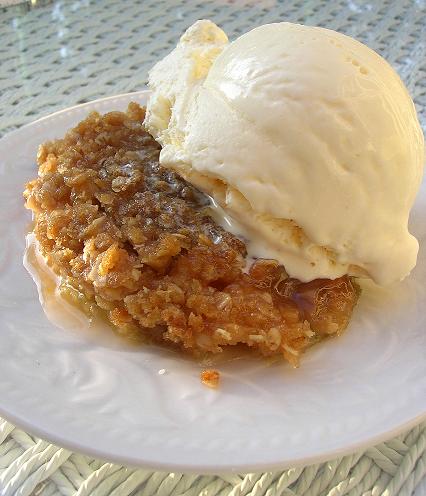 I'm back from the land of potatoes…into the land of uncomfortably hot! Ugh, seriously, our region was not made for 94F weather. I would be loving some a/c right about now.
Luckily for me, while we were visiting Idaho, my mom made a Rhubarb-Mandrian Orange Crisp to take over to my aunt and uncle's for dinner that night. I only brought my point and shoot camera so the photos aren't that great but so be it.
It's definitely a humble looking dessert but certainly tastes good. Vanilla ice cream is a must with this since rhubarb runs on the tart side.
That's all I've got today…7 hours in the car with the dog sitting or leaning on me has worn me out. As you can see from below she too was more than happy to get out of the car.
No baking for awhile, I am seeing something frozen in the future…that's if I can photograph it with it going to be almost 100F around these parts in the middle of the week.
Did you hear that? It's the sound of me melting.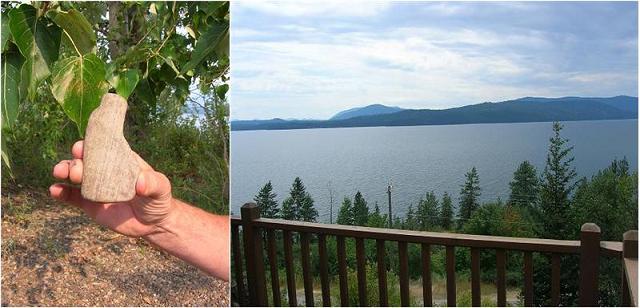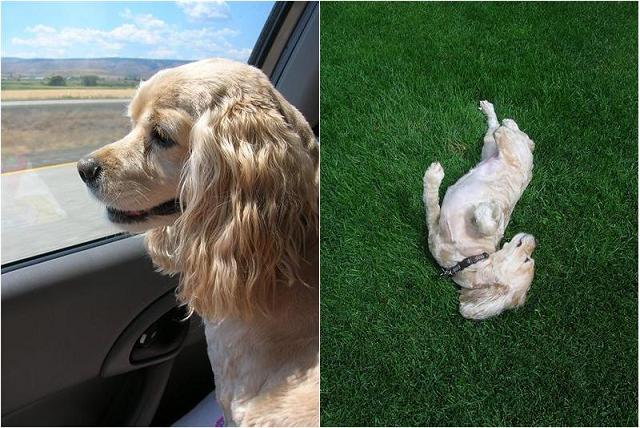 Rhubarab-Mandirian Orange Crisp
6 cups chopped fresh or frozen rhubarb
1-1/2 cups sugar
5 tablespoons quick-cooking tapioca
1 can (11 ounces) mandarin oranges, drained
1 cup packed brown sugar
1 cup quick-cooking oats
1/2 cup all-purpose flour
1/2 teaspoon salt
1/2 cup cold butter, cubed
Ice cream, optional
Directions:
In a large bowl, toss the rhubarb, sugar and tapioca; let stand for 15 minutes, stirring occasionally. Pour into a greased 13-in. x 9-in. baking pan. Top with the oranges.
In a large bowl, combine the brown sugar, oats, flour and salt. Cut in butter until mixture resembles coarse crumbs; sprinkle evenly over oranges.
Bake at 350° for 40 minutes or until top is golden brown. Serve with ice cream if desired. Yield: 12 servings.
From Taste of Home.com