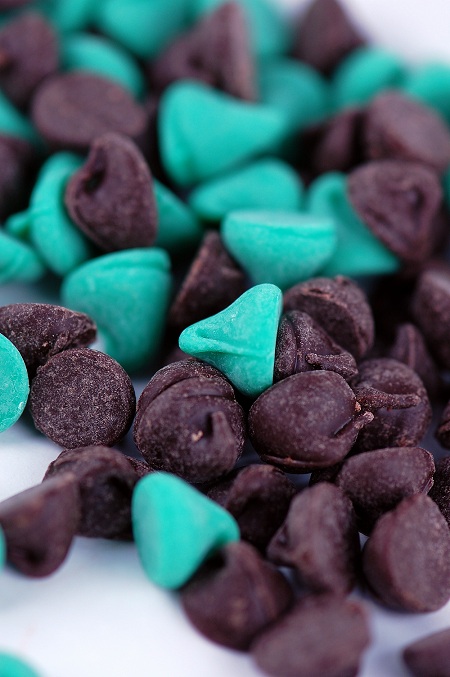 When in the dating world I pay very close attention how a man talks about his ex's. Now of course there is always that one crazy one that you date, but if he says that every one of his ex's was a bitch or crazy, then I pass. Because I may be the next crazy bitch that he is telling his new girlfriend about. Same goes for women as well. My friend E pretty much says that every ex she has ever had is a raging a**hole. My question to her is, if that's true…what does that say about you? You keep picking raging a-holes. Or maybe you are what is the problem with the relationships? Or my friend who I upset when she was fighting for custody over a child when her and her boyfriend broke up. He was suddenly unfit to get to spend time with the child (because screw him for wanting to leave her). Every time I have seen her ex with the child he has been nothing but great with the kid. I told her if he was fit enough to stick his dick in her and get her pregnant, then he was fit enough to be a dad. And if you argue that point…that just means you sleep with men without thinking…aka…slut.
No one was crazier than the girl I knew (an acquaintance not friend) who found out that her boyfriend that she lived with was going to have her move out (through one of his friends). He was allergic to cats. So for weeks she collected the neighbor's cat urine. One night he told her that they were over and that she needed to find a place to stay and that he would give her some time to find a place and then move out. The day she moved out she doused all of his belongings in cat urine and shaved the cat and put cat hair though out the condo. The point of that is to show you that crazy is all relative.
I bring all this up because my friends are still kind of in awe as to how well my ex and I get along. They think that since we did not have children together that we don't need to be talking to each other. I had a partial filling fall out on Tuesday. I have a dental phobia and therefore have to be knocked out to go…so someone has to drive me there. He was nice enough to take off of work early and take me there. Wait the two hours till I was done and drive me home. Stopping first to get some soft food at the store. We went to dinner and I treated him to a burrito as a thank you. It's not much but a burrito is in my budget. My friends thought this was odd. I don't. We still like and respect each other as human beings. I wish more couples could be like that. Most of the time they are too busy figuring out how to be vengeful at each other. Which accomplishes nothing.
Because my week was a little thrown off (there were a few other things as well I won't go into) I didn't get any St. Patty's Day baking done. So today, on St. Patty's Day I worked on getting a few things in. The first was some Grasshopper Fudge…no, no real bugs in there. I love Fantasy Fudge at Christmas time but this year we didn't have any. I thought the mint would be a nice nod to St. Patty's Day. It was. You definitely get the mint flavor in these, but not in an oh my gosh overkill kind of way.
Everyone be safe tonight…and try not to go home with anyone crazy if you are singe.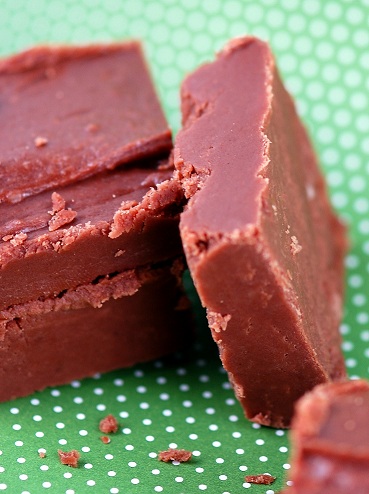 Grasshopper Fudge
3 cups sugar
¾  cup unsalted butter
2/3 cup evaporated milk
6 ounces semi-sweet chocolate chips
6 ounces mint chips
Pinch of salt
1 7-oz jar Marshmallow crème
1 tsp. Crème De Mente (optional)
Combine sugar, margarine and milk in heavy 2-1/2 quart saucepan; bring to full rolling boil, stirring constantly.
Continue boiling 5 minutes over medium heat, stirring, if you have a candy thermometer, you want it to read 234F.
Remove from heat, stir in chocolate till melted. Add marshmallow crème, and Crème de Mente and beat till blended.
Pour into greased 13 x 9-inch baking pan. Let cool and cut into 1-inch squares. This sets up fairly quickly if you have a cool kitchen.
Adapted from the back of the Kraft Marshmallow Crème Jar