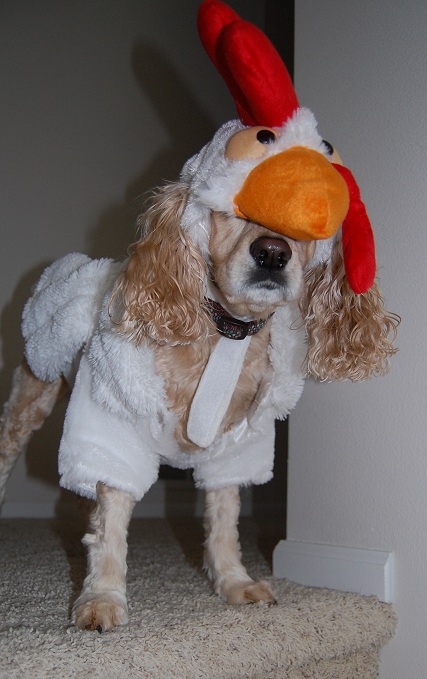 I just wanted everyone to have a little laugh as they head off for the three day (for some people) weekend.
Crazy Cocker Spaniel hopes you cook burgers and hot dogs instead of chicken.
BTW- for those wondering I do not find out until September 8th the results of my Home Farm voting. Thanks again to all of you who voted!