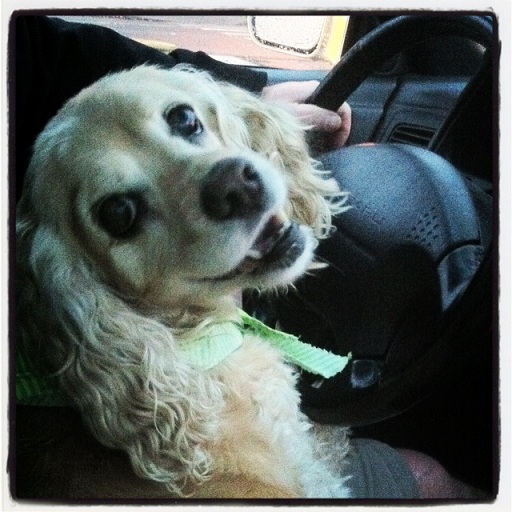 That's right I am packing up the dog and going for a little vacation. Good news is that she is going to drive part of the way so it won't all be on me.
Since she will need Road Trip snacks Crazy Cocker Spaniel has decided that today's giveaway is a cookie sheet and a dog biscuit cookie cutter in hopes of you baking your pooch (or a friends) some treats.
To win the Nordic Ware Bakers Quarter Sheet, 13 by 9 by 1

and the R & M Dog Bone 4 Piece Cookie Cutter Set

just leave a comment and tell Crazy Cocker Spaniel the favorite thing about your pet. And if you don't have a pet then tell what kind you would get if you were to own one!